Modern methods of construction MMC – RICS members see increase.
More than half of RICS surveyors say use of offsite construction methods are on the up
More than half of quantity surveyors have seen a rise in the use of modern methods of construction MMC in the past three years, according to a survey by the RICS.
In the RICS' quarterly survey of construction consultants, 53% of respondents said they were seeing a greater use of modern methods (MMC) in housing projects in the last three years than previously.
In addition, the survey found widespread support for the notion that the Build to Rent sector is taking hold, with 40% of those surveyed saying the sector will be a "game-changer" in increasing housing supply over the next ten years.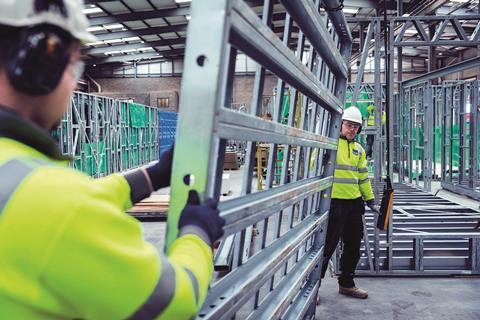 Source: The McAvoy Group
The findings come in a week that the government has announced a £30m investment in MMC housebuilder Ilke Homes, and appointed consultant Mark Farmer as MMC champion to drive change in the construction sector.
Housing minister Esther McVey has also set out plans to develop an MMC "construction corridor" across the north of England generating £40bn in output and 80,000 jobs.
However the RICS's survey also found continued evidence of the continued deceleration of construction activity, with the balance of surveyors seeing increases in workload against those seeing falls dropping to 10%.
The balance of those seeing growth in public and private housing work also dropped steeply, albeit more surveyors still expect growth rather than contraction.
Full article by By Joey Gardiner 7th November 2019 – INSIDE HOUSING
READ THE ORIGINAL ARTICLE HERE
MODERN METHODS OF CONSTRUCTION MMC –
The above shows excellent news for the construction industry going forward, the use of modern methods of construction MMC has been a low process, it does look as though 2020 could see more progress in this new and exiting modern era of construction.